【Memorial machine filled with thoughts of 25 years】 This is a plastic model assembly kit of a high performance racer that adopts a shaft drive four-wheel drive. The Cyclone Magnum Memorial is a limited version of the Cyclone Magnum, one of the most popular full cowl mini 4WDs. The body, which features a compact front and rear cowl and a powerful rear wing, is made of clear polycarbonate, giving the car a special feeling and improved running performance. In addition, the chassis adopts a white-collar Super TZ-X engraved with the commemorative logo of "FULLY COWLED MINI 4WD 25th ANNIVERSARY" on the bottom. The suspension features fluorescent green spiral spoke wheels and black low-height tires. Blue, red, yellow coloring and machine name logos are set with clear type stickers.
[Super TZ-X Chassis]
The Super TZ-X Chassis (1999) is a further evolution of the Super TZ Chassis (appeared in 1996) adopted in the first generation cyclone Magnum (19412), which is familiar to the full cowl mini 4WD generation. Appearance). Medium wheelbase and wide tread with excellent straight running stability. It is also important to pursue aerodynamics by finishing the chassis underside flat and making the side guards wing-shaped. In addition, a 2-point fixed rear roller stay is standard equipment, and a screw hole is added to the front bumper. I am looking forward to the performance improvement with a wide variety of upgraded parts. The gear ratio was set to 3.5: 1.
[Basic specifications]
 ● When completed, total length 150mm, total width 89mm, total height 42mm
● With motor
● Assembly with screws and screws without using adhesive.
【Separately Required Items】 
● Two AA batteries
package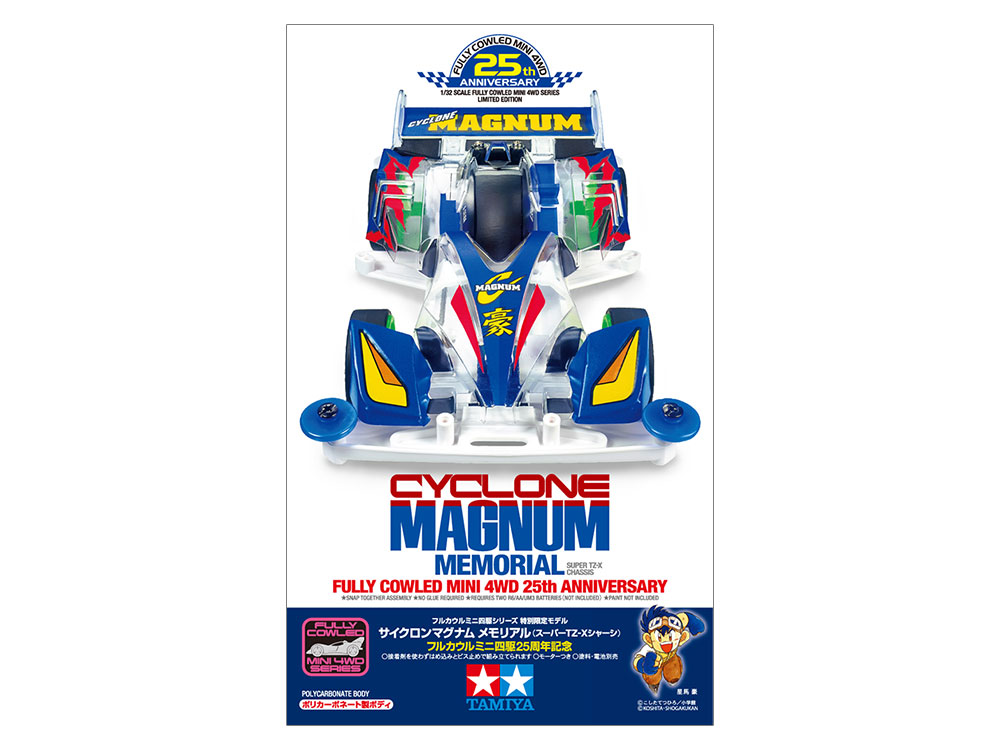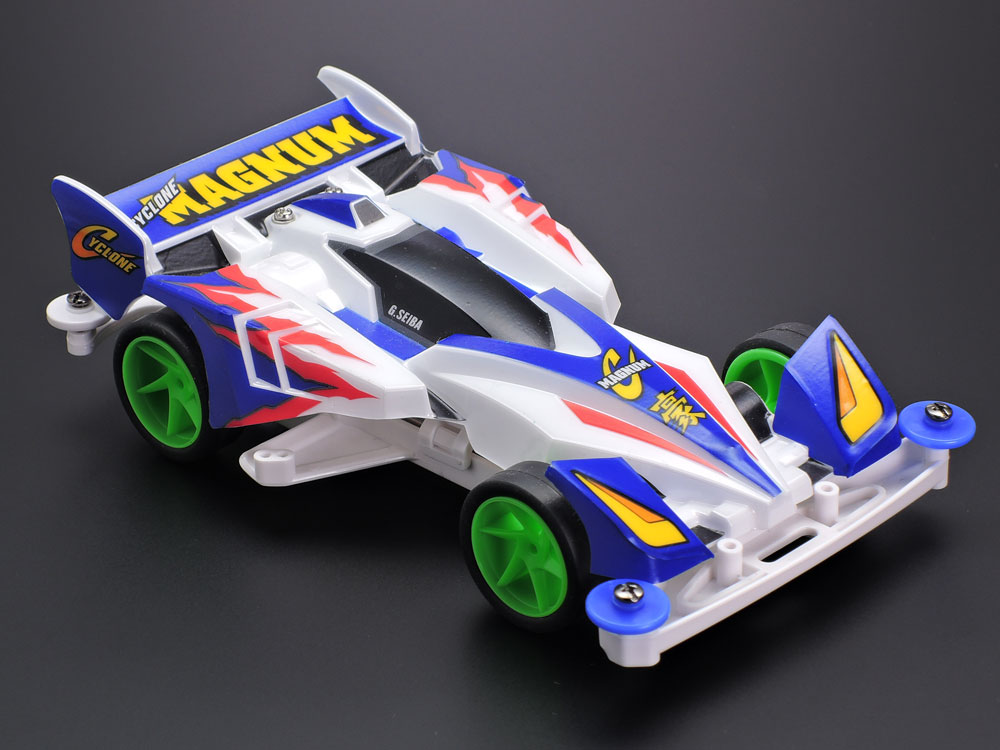 Transparent body is painted and finished with Tamiya color PS-1 white for polycarbonate . Get closer to the image of the first kit.